Where to go in Ho Chi Minh
Where to go in Ho Chi Minh? Still a familiar topic. Where should we go when we arrive in Ho Chi Minh City (HCMC)? There are lots of places to eat and play that we need to know to not miss. Now please follow BOMK.
Snow town Saigon – Where to go in Ho Chi Minh
Address: 125 Dong Van Cong, District 2.
A fun place to play for the whole family as well as friends. Listening to the name may also remind you that this is a snowy paradise in the heart of Saigon. The layers of white and smooth snow will dispel the sweltering sun of Saigon. Not just snowboarding, but also taking photos, building snowmen …
Please note that ticket prices will vary at the time of the week and the weekend.
Family Garden
Address: 28 Thao Dien, District 2.
At first, Family Garden is like its name, small garden for the whole family. Everyone will participate in planting trees, taking care of pets, making kitchens … to train more life skills for themselves. Moreover, this is a great place for family and friends on freeday. Last but not least, you will feel immensely excited to leave the crowded noisy places and come to a green place surrounded by nature. Peace, idyllic, airy with familiar grass, gourd, pumpkin ….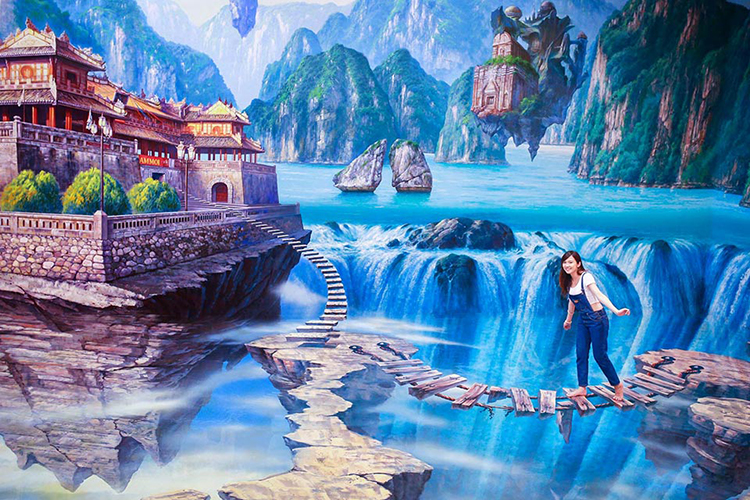 Address: 02-04 Street 9, Him Lam New urban area, District 7.
Fun and colorful spaces are suitable for you to capture the moments with your love ones. Note that the gallery will stop accepting guests before closing time 60 minutes (closing time is 20:00)
Water park
Dai The Gioi Water Park (1106 Vo Van Kiet, District 5), Dam Sen Water Park (3 Hoa Binh, District 11), or Tien Dong – Ngoc Nu Beach (120 Hanoi Highway, District 9)
You feel bored because you don't know where to go. Similarly, spend a day of yours at the water park for entertainment. There are many interesting games and activities, both avoiding the hot and having fun playing with friends. This is a great place to check in on weekends.
 Visit our website to read more travel information 
 www.breathofthemekong.com

Get in touch with real Mekong Culture

 (+84)1215 445 465 – (+84)89 888 9887

 breathofthemekong@gmail.com
FB: Breath Of The Mekong Tours
Social Share