Visit Vietnam
Visit Vietnam. When you arrive in a other country, you are sure to learn the culture, language, cuisines … there. You will have to get acquainted with them for a certain time based on your trip. So when you come to Vietnam, what do you get use to? BOMK will help you discover.
Traffic jam – Visit Vietnam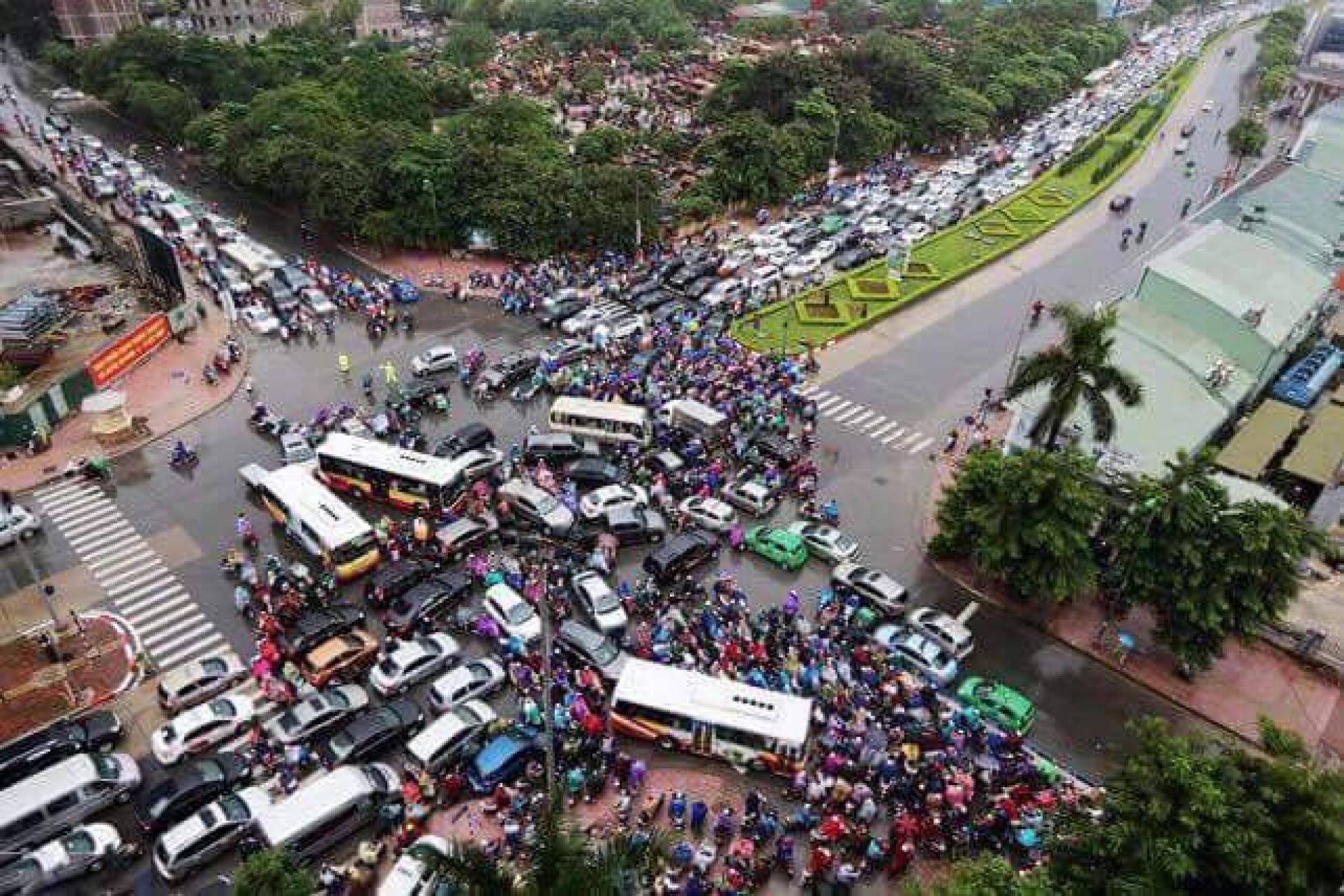 Yes ! What BOMK is about to say is the traffic jam. Can be stuck anywhere, any time. Especially in big cities, central districts. Or even a car/motorbike can run to the curb for pedestrians. You have to be careful when coming to Vietnam and remember your eyes looking 4 sides.
Cuisines – Visit Vietnam
Vietnamese cuisines is extremely diverse and rich. A variety of delicious dishes that we can't name all. Especially when arriving in the South – is a place with most delicacies of all regions. Moreover, the taste of Southern dishes is quite good, very popular with tourists not only inside but also abroad.
Speak loudly –
Vietnamese people have a habit of talking quite loudly, whether in crowded places or in remote places. The Vietnamese character is inherently generous and kind. So talking loudly is extremely normal. They are very friendly and cute, hospitable also. So if you come to Vietnam to travel but feel a bit "noisy", don't be bothered!
Coffee is a familiar drink
If you have a chance to visit Vietnam, you will find lots of cafes from the street vendors to the stores. There are always have guests. This is a drink that is very popular with Vietnamese people and almost every day in Viet Nam.
 Visit our website to read more travel information 
 www.breathofthemekong.com

Get in touch with real Mekong Culture

 (+84)1215 445 465 – (+84)89 888 9887

 breathofthemekong@gmail.com
FB: Breath Of The Mekong Tours
Social Share