Vietnam holidays
Do you have plans to travel to Vietnam? If yes, where do you go this summer? In addition to the magnificent high mountainous areas in the Northwestern region, there are extremely beautiful white sandy beach areas in the Central and the South for you to explore. There are also fruitful orchards and beautiful poetic rivers in the Southwest region waiting for you to arrive. Whether anywhere in Vietnam is worth it for you to set foot once. If you do not know where to go for Vietnam Holidays, please find out about this article.
My Khe Beach – Da Nang
This is the most beautiful sea in Da Nang extending from Son Tra Peninsula to Ngu Hanh Son. This is the ideal beach for summer travel for families. If you want to find accommodation that is convenient for you to rest, don't worry. This is a famous tourist area of the city, so there are a lot of hotels and villa here. However, if you are concerned about the price or the problem is out of room, you can book online at the web as Booking, Agoda …
Mekong Delta for Vietnam holidays
It is a beautiful land adding by alluvium every year. There are also fruitless orchards with fruit trees, row of coconut trees are high. In addition, there are long-standing traditional cultures preserve and develop by the people here. Such as buffalo fighting festival, seven mountain bull racing, God of Sam mountain … Or floating markets on the river with a history of over a hundred years, special floating villages in Chau Doc, Long An. .. Tra Su Melaleuca forest is also a tourist attraction because of its mysterious beauty, especially in the flood season.
Da Lat – a dreamy city
It is a city with fog around early in the morning, so it also gives to the name of a foggy city by tourists. Coming to Dalat, the first thing you feel is the fresh air here. Extremely cool weather, you can stroll around Tuyen Lam Lake or Xuan Huong Lake. The very popular snacks here are grilled rice paper, soymilk, … Make you eat and want to eat more. Besides, Da Lat market is also a bustling place and sells a lot of food. However, be careful that you should be sold at a higher price because you are an international tourist.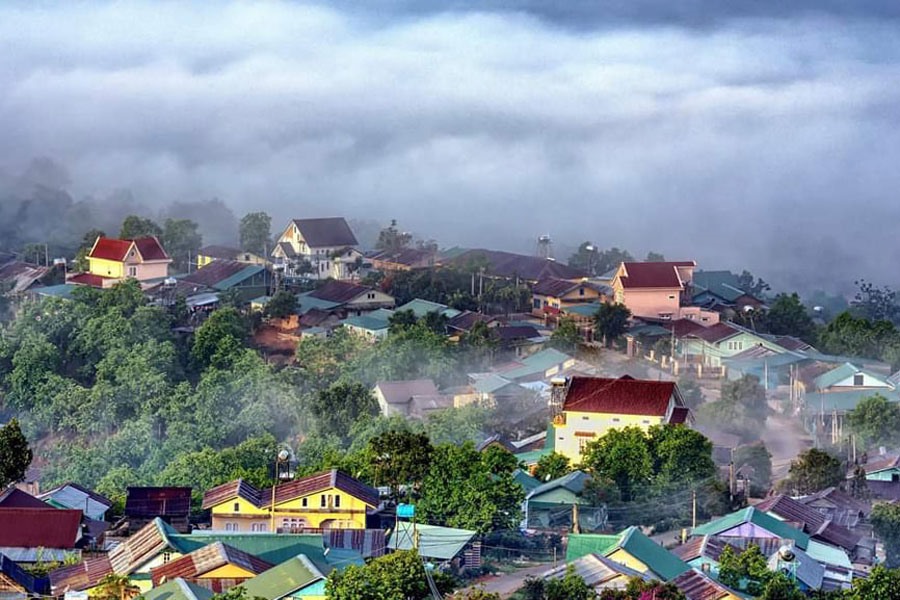 Firstly, visit our website to read more travel information 
 www.breathofthemekong.com

Secondly, get in touch with real Mekong Culture

 (+84)1215 445 465 – (+84)89 888 9887

 breathofthemekong@gmail.com
FB: Breath Of The Mekong Tours
Social Share