Short Vietnam Tours
Vietnam is a beautiful country, rich natural scenery. In addition, the long-standing heritage, culture and architecture recognize in history to increase the value of tourism. Therefore, when coming to Vietnam, you will surely have great experiences and worthwhile. Short Vietnam Tours will include any tourist attractions? Let's read this article.
Phong Nha – Ke Bang National Park
This is a world natural heritage bestow by nature to Quang Binh people. This is also a land associates with historical heroic victories. The landscape here is a blend of dry caves and primeval forests, creating a vivid picture of color.
Phong Nha Ke Bang is in Bo Trach district, about 50 km northwest of Dong Hoi city.
Tam Coc – Bich Dong for short Vietnam tours
Tam Coc – Bich Dong considers as a terrestrial paradise with other names such as "Ha Long Bay on land", "Nam Thien De Nhi Dong". This is not only about tourism but also a national key tourist area. Do you know what time to travel here? It is the season of ripe rice between May and June. When you come here you will see the ripe golden rice fields forming a beautiful country picture.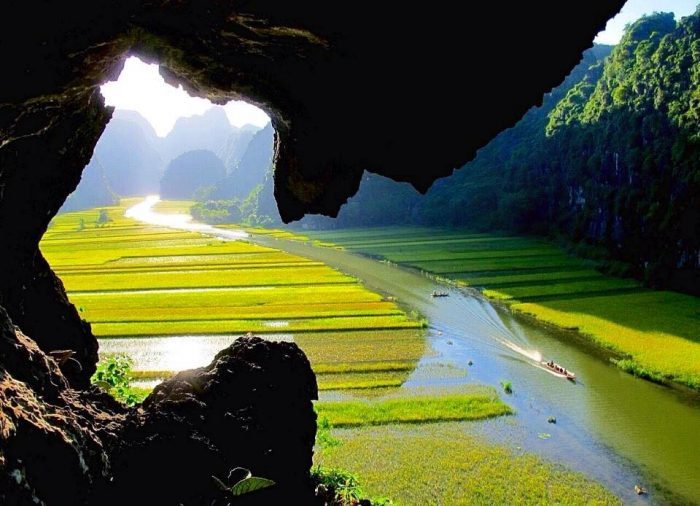 Where should you go when you come to Mai Chau?
Thung Khe Pass has a height of about 1,000m above sea level. In addition to the majestic scenery of the mountains and forests, you also have the opportunity to enjoy roadside dishes such as boiled corn, boiled sugarcane, glutinous rice with sesame seeds, etc. In addition, from Thung Khe peak, you can see the whole scenery right at the foot of the pass. It knows that this is one of the most scenic places in Hoa Binh province.
Firstly, visit our website to read more travel information 
 www.breathofthemekong.com

Secondly, get in touch with real Mekong Culture

 (+84)1215 445 465 – (+84)89 888 9887

 breathofthemekong@gmail.com
FB: Breath Of The Mekong Tours
Social Share