Places to go in Ho Chi Minh
At first, BOMK welcomes you after a few days of stopping writing for a few days because Tet holiday. Now, we will update to you the blog about Saigon at night. Places to go in Ho Chi Minh.
Everything you need to discover Pham Ngu Lao Street
Pham Ngu Lao Street locates in District 1. This concentrates to many cafes, restaurants, and barclubs. Moreover, there are many travel companies for foreign visitors who want to explore Saigon. If you are hangover, you can book a room at the hotels here. Because the price is quite reasonable and the room is also very clean, moreover locates right in the city center. In addition, the special thing about Pham Ngu Lao Street is that beer Hơi. Similarly, the price is quite cheap and suitable for low budget travelers.
Interesting attractions in Pham Ngu Lao Street such as View Rooftop Bar, Seventeen Saloon, Go 2 and Crazy Buffalo Nightclub. In addition, there are smaller pubs and beer shops with cheap drinks and attractive promotions for customers.
Acoustic Bar in Ho Chi Minh – Live Music Bar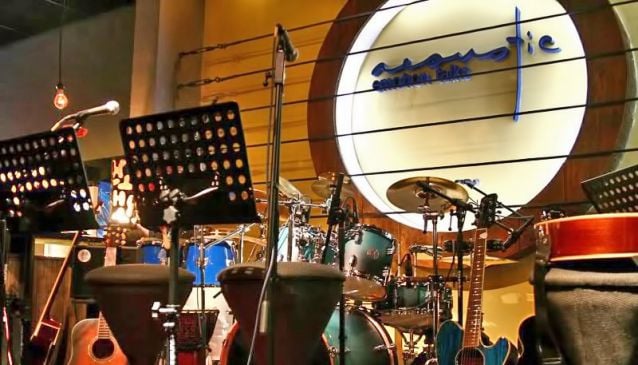 Acoustic Bar in Saigon is a venue for rock musicians to participate. It locates in District 3, there are many comfortable sofa seats for visitors to drink and chill with the music here. Live bands will play music at 9:00 pm. What the specialty is that the drinks here are priced quite high compared to other shops and do not serve food. You may have to pay VND 100,000 for 1 can of beer and more than VND 100,000 for 1 cocktail. Interestingly, every Wednesday evening from 8:30 pm – 10:00 pm will serve free drinks for the first 30 women. Free items include beer, cocktails, soft drinks and water
Ben Thanh Market at night – a place for tourists to shopping
Last but not least, Ben Thanh Market in District 1 is a great place for tourists who want to shopping. This place not only trades handicrafts, branded goods, Vietnamese art and other souvenirs but also easily find restaurants in the market. It sells all the main dishes to the typical dessert dishes of Vietnamese people. When night falls, the market will become extremely bustling and full of street lights creating a vibrant street area. The atmosphere blends with the scent of street food like the scents of wok-fried noodles, barbecued fish and meats.
 Visit our website to read more travel information 
 www.breathofthemekong.com

Get in touch with real Mekong Culture

 (+84)1215 445 465 – (+84)89 888 9887

 breathofthemekong@gmail.com
FB: Breath Of The Mekong Tours
Social Share