Dong Khoi street Vietnam
Coming to Saigon, you will feel the noise and rush of this place. Especially at night, when the street lights along with high-rise buildings create more sparkling scenery than ever. Besides, Dong Khoi Street in District 1 is probably the busiest shopping street of Saigon. If you have come here and you want to go shopping, don't forget Dong Khoi street Vietnam.
History of Dong Khoi Street
This road has been present for over 150 years, this is also one of Saigon's oldest streets. Many high-rise buildings are gradually rising to replace the ancient and separate features from each period from 1954.
What is Dong Khoi Street now?
This road is 630 meters long, starting in front of Notre Dame Cathedral, ending at the intersection with Ton Duc Thang Street. Locates in the center of District 1, Ho Chi Minh City. It also considers one of the busiest streets of this city because of the concentration of luxury shops, hotels, shopping centers.
Highlights of this street are: Opera House Ho Chi Minh City, Continental Hotel, Grand Hotel Saigon, Caravelle Hotel, Vincom Center A.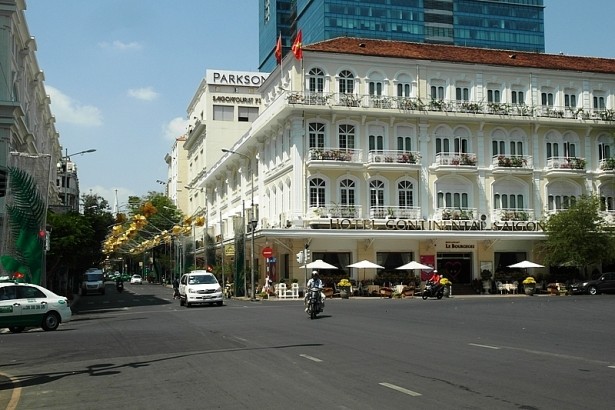 Influence of Dong Khoi on Saigonese
This road has many entertainment areas of the upper class, luxury restaurants and hotels. Therefore, following that vibrant life span. Dong Khoi Street today also becomes an exciting and important destination in the cultural and spiritual life of Saigon people. Besides, with many activities, epic events often take place here in the big holidays of the city. For example, the festival welcomes Lunar New Year, celebrates President Ho Chi Minh's birthday, New Year's Day, Christmas, National Unification Day April 30 …
Read more: Saigon City tour
Firstly, visit our website to read more travel information 
 www.breathofthemekong.com

Secondly, get in touch with real Mekong Culture

 (+84)1215 445 465 – (+84)89 888 9887

 breathofthemekong@gmail.com
FB: Breath Of The Mekong Tours
Social Share