advice of mekong delta
,
best mekong delta tours
,
best of mekong delta
,
book mekong delta tour
,
day trips from saigon
,
mekong 2 days tour
,
mekong delta
,
mekong delta boat tour
,
mekong delta history
,
mekong delta tour from saigon
,
mekong delta tour full day
,
Mekong Private Tour
,
Mekong Tour
,
saigon boat tour
,
Saigon Destinations
,
Saigon Tour
,
shopping in saigon
,
Streetfood in Saigon
,
things to do in saigon
Can Tho
At first, this province is one of central cities of Vietnam. This is the most modern and developed city in the Mekong Delta. Can Tho is the fourth largest population city in the country. Besides, the province is both a central city and an economic, cultural, social, medical and educational center of the Mekong Delta.
Geographical location
This city is 169 km from Ho Chi Minh City. Besides, more than 150 km from Ca Mau city and nearly 120 km from Rach Gia city.
Why it is attractive to customers
Traveling to Can Tho, you will feel the beauty of the river here. In addition, there are fruit orchards, experiences on sampan boat. The river is the way, where the floating markets concentrate and take place. So this place has a very distinctive and unique culture.
Where to go in Can Tho ?
Bang Lang stork garden
Bang Lang Stork Garden locates in Thot Not District, Can Tho City. You must go by boat to move into the garden stork. In the spring, not only see the storks fly, but also the purple Flower Lagerstroemia blossoms beautifully. You will admire a large bird garden with all kinds of different storks. Moreover, if you want to admire the stork garden at its best, it is early in the morning when the storks go to find food. And at 5:00 pm, we can see the storks that are coming back.
Can Tho Museum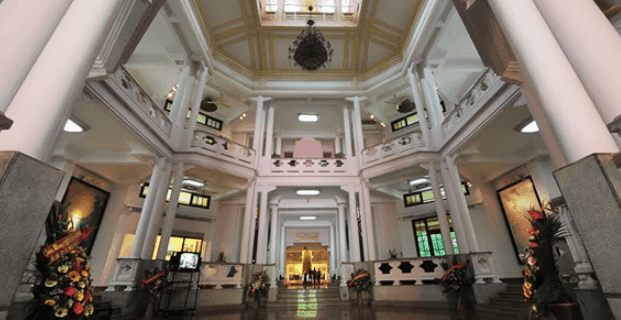 The scale of this museum is quite large, covering an area of about 3000 square meters. Locates in Ninh Kieu district. This place not only displays artifacts about the country, but also the spiritual and cultural values of Can Tho people through each period. It is also a place to store culturally valuable objects of ethnic Kinh, Hoa and Khmer in the process of building and maintaining the country.
Firstly, visit our website to read more travel information 
 www.breathofthemekong.com

Secondly, Get in touch with real Mekong Culture

 (+84)1215 445 465 – (+84)89 888 9887

 breathofthemekong@gmail.com
FB: Breath Of The Mekong Tours
Social Share