adventure tours
,
adventure travel
,
luxury travel Vietnam
,
package holidays to vietnam and Cambodia
,
places to go in Vietnam
,
tour Hanoi
,
tour viet nam
,
vietnam adventure holiday
,
vietnam cambodia tour package
,
vietnam hiking tour
,
vietnam holiday tour packages
,
vietnam honeymoon packages
,
vietnam luxury tours
,
vietnam motorbike tours
,
vietnam package deals
,
vietnam resorts
,
vietnam tour package price
,
vietnam tourism
Best tours in Vietnam
Come to Vietnam, you are visiting a very beautiful and amazing country. With many landscapes recognize by UNESCO as a cultural heritage. There are also multi-ethnic culture of 54 ethnic groups in Vietnam. Besides, it is these things that create a very unique color for all the North – Central – South regions without being boring. Best tours in Vietnam is really worth a look.
Hoi An Market – North
In addition to the ancient town, the temples and pagodas in Hoi An, a very exciting and interesting place for you to explore is Hoi An market. From Hoi An's specialties to handicrafts make by local people meticulously, will bring you excitement and curiosity. Coming to Hoi An market, you also have the opportunity to exchange and chat with local people and have more experiences about daily life of the locals here.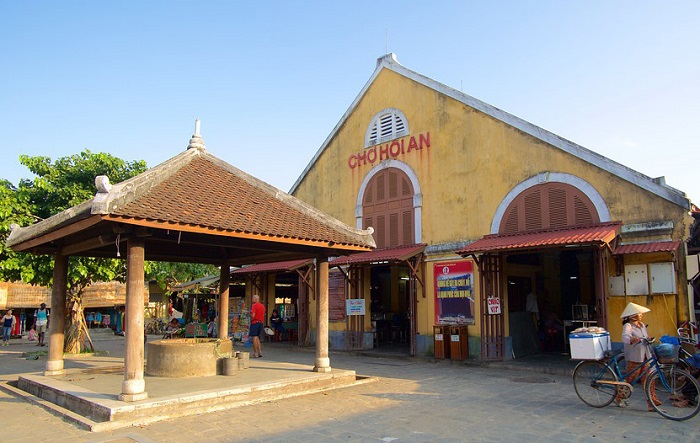 Dong Van Plateau
At first, locates at an altitude of 1000 to 1600m above sea level, an area of this is ​​2,356km². Stretching through 4 districts of Quan Ba, Yen Minh, Meo Vac and Dong Van of Ha Giang province.
This is a typical imprint containing typical imprints of the development of the earth's crust and this place is the most special limestone land in the country. Dong Van has 80% of the area is limestone. The process of formation up to hundreds of millions of years from extremely special conditions and environment.
Hoang Su Phi – Ha Giang
In the coming September, it will be the golden rice crop and the yellow dyeing of a large hill. In addition, in 2012 was recognize as a national monument for the beauty of this place. The event will take place at the end of September every year, held in Vinh Quang town, Hoang Su Phi district. Events with many activities associated with cultural identity to promote the local tourism potential. Here, each ethnic group has different beliefs and cultures such as worshiping the season, praying for rain …
Firstly, visit our website to read more travel information 
 www.breathofthemekong.com

Secondly, get in touch with real Mekong Culture

 (+84)1215 445 465 – (+84)89 888 9887

 breathofthemekong@gmail.com
FB: Breath Of The Mekong Tours
Social Share